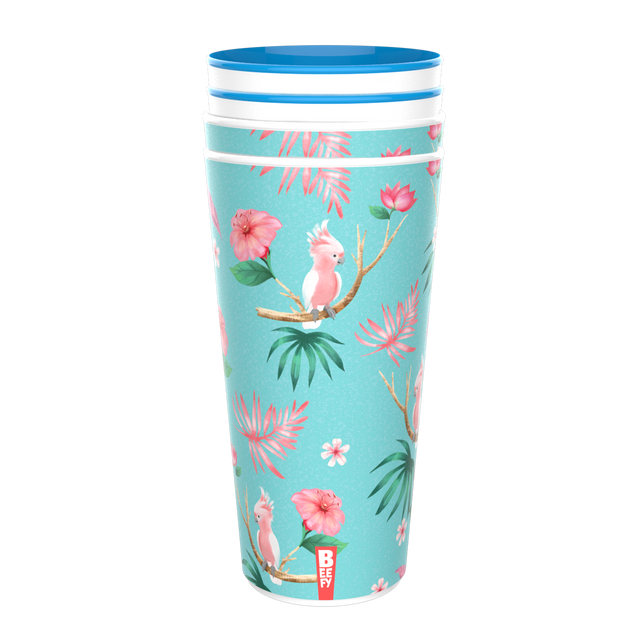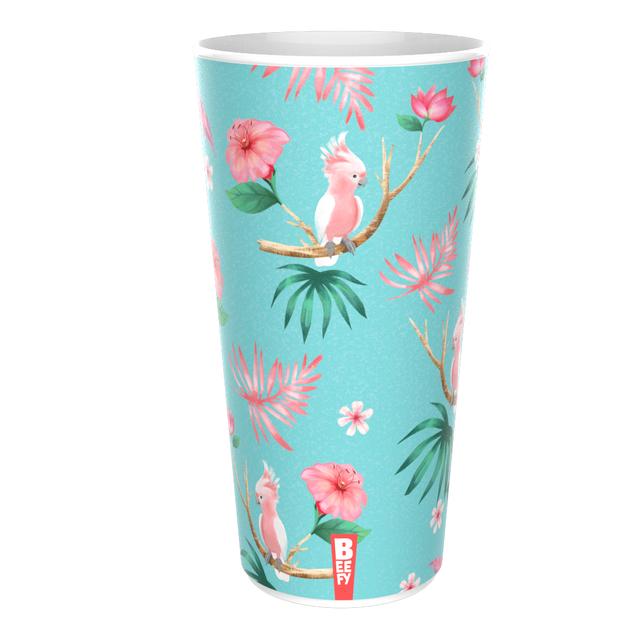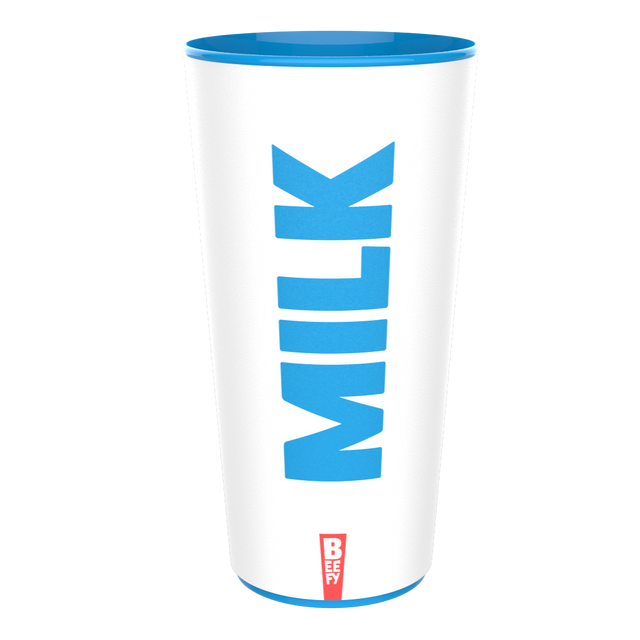 Includes 2 Birdies and 2 Milk cups.
FREE SHIPPING INCLUDED (to lower 48 states)

• Add to cart 1x for 4pack or 2x for 8pack.
• Please contact us at orders@beefybrands.com for custom orders or questions. 
• Only shipping out 4, 8, & 32 packs at this time. 
• BPA Free, Reusable, Made in USA, Food Safe, Recyclable, Dishwasher Safe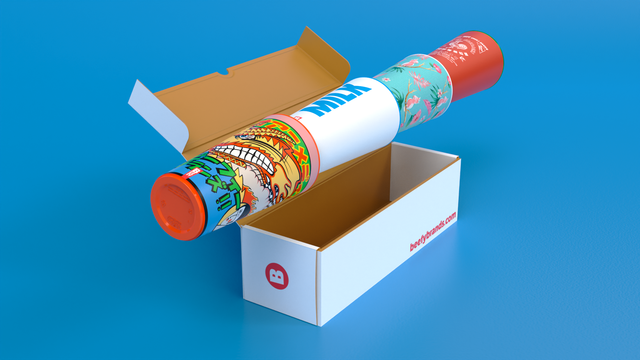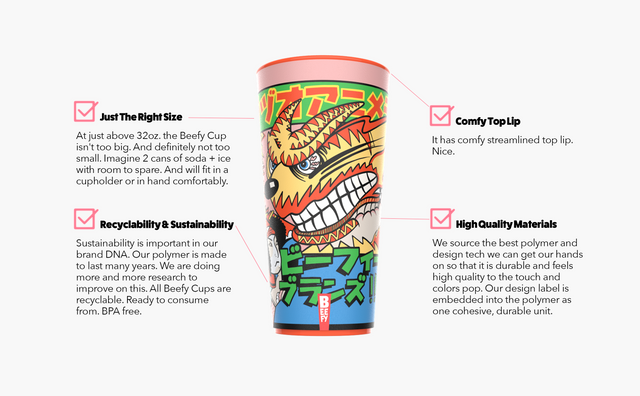 Size of Beefy Cups?
32 oz. It's usually an "extra large" size at a fast food joint. Can fit 2 cans of Lacroix very comfortably with ice. 64oz. is the recommended daily water intake.
What are they made of?
They are made with a high quality polymer, BPA Free, recyclable, and dishwasher safe. The design technology is embedded into the mold and is also the above qualities.
What's the pricing based on?
Our cups are NOT sourced from China. They are made in the US. They are an upgrade from your typical stadium cup and much more durable. We tried to find the right balance of quality and purchasability. If you aren't satisfied with your cups, let us know, and we'll hook you up.
Can I return them if I don't like them?
Because these are food related, we can't take returns. But if your products arrive defected, we'll process a refund. Just send us a photo (orders@beefybrands.com) and we'll set you up.
About Beefy Brands
We're still pretty small and new but super dedicated to making sure you are satisfied from the product to experience with us. So feel free to reach out to us, we'll be more than willing to accommodate.
Real Customer Testimonials
Yes, these are real.
---
"These are a serious upgrade from the years-old grody stadium cups we had! I use one in the morning for my shake, one all day for water and one at night for the milk for my cookies. Not even a joke."
Jan 2022, JR R.

Long Island, New York
"I never thought I'd say this about a cup, but damn. I love these things."
Feb 2022, Kevin D.

Washington D.C.
"I've finally got my go to lounging-by-the-pool cup. No risk of broken glass and minimal trips into the house for refills. Happy to no longer be filling my garbage with solo cups."
Mar. 2022, Scott C.

Pretoria, South Africa
"Dude, I use these legit EVERY. DAY."
Mar. 2022, Nathan R.

Bloomington, Indiana
Full Origin Story (re-enacted, duh)
Mommy, Where Do Beefy Cups Come From?
Fake People Testimonials
No, these are not real. (But Could Be.)
---
"Beefy Cup make Smarthblot smile."
Smarthblot

Public Library Internet User
"Whaaaat? No NFT? No crypto!? Bullshit.
D'angelo

Ancient Astronaut Theorist
"Unacceptable. You think you can just go out there and make fun things that make people smile? BEEFY cups? What's next, BEEFY BOWLS? Stay out of my kitchen! I'm warning you."
Sheryl

Mental Health Expert